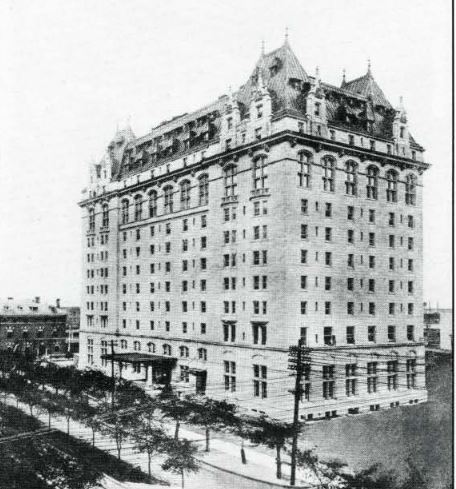 The Fort Garry Hotel was built over a hundred years ago in Canada's era of grand railway hotels. This was a time when the railways were encouraging well-heeled tourists to travel transcontinentally.
The Fort Garry has been designated a National Historic Site of Canada, due to its Château-style architecture. This distinctly Canadian architectural type was the signature style for many of the railway hotels, as well as some important public buildings in Ottawa. (Learn more about the Château style and railway hotels.)
Inside, the hotel's Old World elegance blends with contemporary comfort and style. Overall, it's an iconic Canadian landmark hotel.
As the Fort Garry is our conference venue, conference attendees can stay for a very good rate. All you have to do is use the Group Code which you'll find on the conference page of our website here.