Did someone ask you want you want for Christmas?
If you're like many people, you prefer experiences over material things. So, why not ask for help with your conference travel to St. John's, Newfoundland next June?
Or more specifically, how about a ticket to the pre-conference event—a boat tour with Iceberg Quest? This award-winning tour will allow you to witness humpback whales, icebergs, puffins, and views of the island landscape from the sea. It's on June 11 and runs for two hours starting at 4 p.m.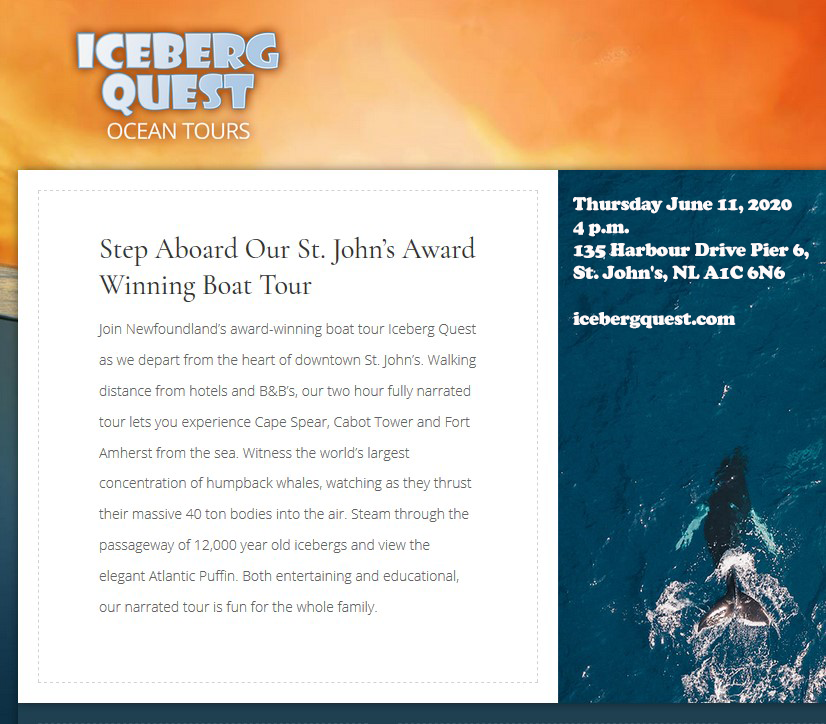 As a conference attendee, you and your travel partner will receive a discounted price if you book through the link on the conference page by April 11. Booking and payment can be made now or when you register for the conference (before April 11).
Why not visit the link now—or send your loved one there with credit card handy. Gift problem solved!