One thing that we love about indexing is the opportunity to read books that we might not discover on our own.
There is another other group that encounters interesting books on the job—the people at Library Archives Canada. This government organization is responsible for preserving Canada's documentary heritage in all its mediums and formats.
"Preserved heritage" might conjure up the image of books and documents locked away in dark, dry vaults, accessible only with permission granted by secretive bureaucrats. It turns out that the vaults are real, but the access is generous and the "secrecy" is untrue.
In the spirit of the concept that heritage belongs to the people of Canada, LAC puts content online for the public. Besides providing searchable databases, they produce podcasts on the collections and accompany them with Flickr albums. They have a YouTube channel with archival videos and recordings. One initiative still going strong is "Project Naming", in which they "digitize and identify, through Facebook and Twitter, the Inuit, First Nations and Métis peoples and communities seen in historical photos from our collection."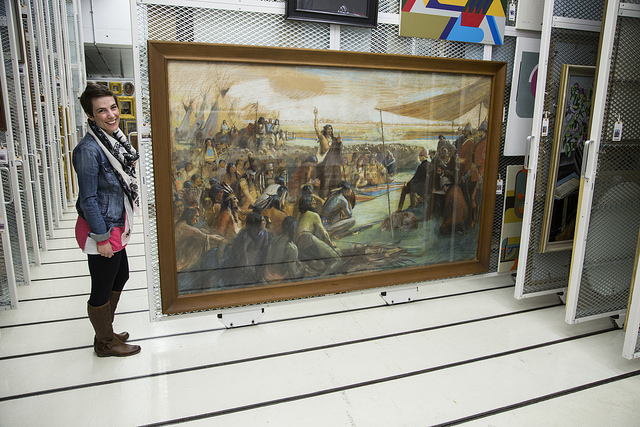 About the vaults, LAC offers a guided tour of their state-of-the-art Preservation Centre. It's in Gatineau, Quebec, just across the river from downtown Ottawa, which is where we're having our annual conference May 24-25. You can view the photos of the facility on their Flickr album here, and visit our conference page here.