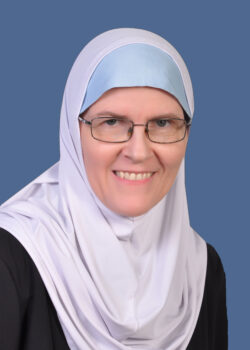 Indexing Arabic names is challenging even for indexers who read Arabic. On Tuesday, March 14, from 6 p.m. to 7:15 p.m. Eastern Time, we are hosting a webinar that we hope will help solve that problem. The webinar is free and is open to members only.
In this webinar Ælfwine Mischler will present on the following:
differences between modern and premodern names
the definite article
letters ayn and hamza
names that must not be split
titles and honorifics
which name to use as the entry point
resources for indexers
Ælfwine is an American copyeditor and indexer living in Cairo, Egypt. She works primarily on Islamic studies and Middle East studies books and has written a series of seven blog posts in American Editor about editing romanized Arabic in English texts and other posts on indexing. Ælfwine is also an ISC/SCI member.
To get the most out of the webinar, Ælfwine recommends that you prepare with these articles in her Romanized Arabic in English Texts series, written for editors:
The 1 1/4 hour presentation will include a question-and-answer session. Attendees will be muted but will be able to ask questions using the chat box. Ælfwine will also take your questions before the webinar if you send them to webinars@indexers.ca by March 7.
The presentation (but not the Q&A) will be recorded. Once the recording is downloaded, it will be made available for purchase ($10) to all ISC/SCI members.