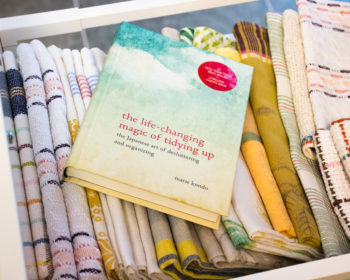 Marie Kondo, the author of The Life Changing Magic of Tidying Up, teaches a method to help us deal with the material items in our lives. In her Netflix series, "Tidying Up with Marie Kondo", she helps desperate unhappy people who are wallowing in clutter by showing them how to get their houses in order once and for all. Her method includes techniques, such as folding laundry, as well as approaches toward material things, like thanking an item for its service before you discard it. To decide what to keep and what to let go, you ask yourself "Does this spark joy?"
Indexers know well the joy of finishing an index. It's an intense process that can get away on you if you're not careful. You're not done just because you've typed in all the entries. You still have the editing, and that's where it's easy to go over budget. You're conscientious about your work and you're not going to turn in an index that doesn't spark joy for your client.
Anne Fifer has a way to make editing less grueling. She is going to give us techniques, approaches, and more when she presents "Editing without pain: Getting your index in shape from the get-go" at the conference in Ottawa, May 24-25.