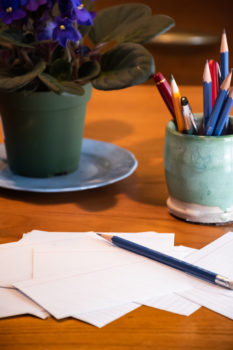 In Cal Newport's latest book, "Digital Minimalism", he describes how the Amish use technology intentionally.
When a new technology arises, the whole community closely observes a first adopter and tries "to discern the ultimate impact of the technology on the things the community values most. If this impact is deemed more negative than helpful, the technology is prohibited. Otherwise, it's allowed, but usually with caveats on its use that optimize its positives and minimize its negatives."
Over thirty years ago, indexers were adopting a new technology when we switched from index cards to indexing software. No doubt at the time there were positives and negatives to be thought through.
Looking back now, and especially for indexers who started after the age of cards, it's hard to imagine there were negatives.
But are we optimizing the positives?
Learn some new tips and habits at the ISC/SCI Conference in Ottawa May 24-25, when Gale Rhoades (Macrex) and Maria Sullivan (Cindex) give you their best advice to help you optimize your use of your indexing software.
Visit the conference page here.