Patti Phillips, Indexer and Editor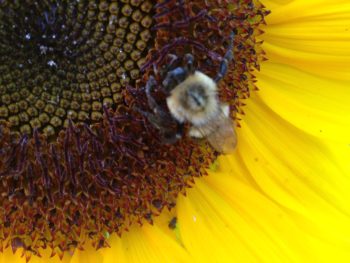 I specialize in scholarly texts in the social sciences and humanities. I completed professional indexing training at Toronto Metropolitan University and bring more than 15 years' editorial experience as a freelancer, board member for an academic journal, author, researcher, colleague, and teacher. I received a PhD in sociology from York University, with a thesis on postwar adoption and the making of scientific social work.  My experience as an interdisciplinary researcher serves as a guide when I create an index.
I believe a good index is an invitation to readers and I strive to make the index accessible to a range of readers. My interdisciplinary interests and training include sociology, social history, feminist and cultural studies of science, science and technology studies, education, gender and women's studies, allied health professions, critical disability studies, and criminology.
Recent books I have indexed:
Lori Patton, Ishwanzya D. Rivers, Raquel L. Farmer-Hinton, Joi D. Lewis, eds., Reauthoring Savage Inequalities: Narratives of Community Cultural Wealth in Urban Educational Environments. SUNY Press, 2023.
Derek Silva and Liam Kennedy, eds., Power Played: A Critical Criminology of Sport. University of British Columbia Press, 2022.
Saara Liinamaa, The New Spirit of Creativity: Work, Compromise, and the Art and Design University. University of Toronto Press, 2022.
Leslie Kern, Gentrification is Inevitable and Other Lies. Between the Lines Press, 2022.
Margaret M. Keith and James T. Brophy, eds., Code White: Sounding the Alarm on Violence Against Health Care Workers. Between the Lines Press, 2021.
Andrea Olive and Brendan Boyd, eds., Provincial Policy Laboratories: Policy Diffusion and Transfer in Canada's Federal System. University of Toronto Press, 2021.
Amanda Watson, The Juggling Mother: Coming Undone in the Age of Anxiety. University of British Columbia Press, 2020.
Leslie Frank, Out of Milk: Infant Food Insecurity in a Rich Nation. University of British Columbia Press, 2020.
Arts and Humanities

:

Art and architecture, History, Language and linguistics, Philosophy, Media studies

Economy, politics and law

:

General

Health and medicine

:

Psychology and mental health, Health Care

Industry and technology

:

Horticulture, Communications

International studies

:

Canadian studies, United States

Lifestyle and Leisure

:

Food and drink, Gardening, Crafts, Sports, fitness, and recreation, Travel and tourism

Sciences

:

Ecology and environment, Information science

Society

:

Anthropology, Indigenous peoples, Culture, Education, Family, Gender studies, Senior studies, Child studies, Social activism, Sociology and social services, Urban studies

Materials - Books

:

Scholarly books, Trade monographs, Biographies and memoirs, Art and photography, Cookbooks, Guidebooks, Textbooks, Manuals and how-to books, Bibliographies

Materials - Other

:

Academic papers and essays

Other Skills

:

Teaching/training, Editing, Proofreading, Research and fact-checking, Writing