Judith Nylvek, Creative Solutions Editing and Indexing Limited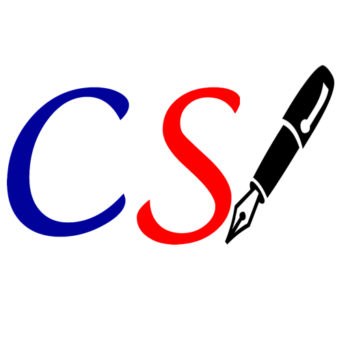 I am a professional editor and indexer who will edit or index your book to suit your needs and the specifications of your publisher. I provide exceptional service and competitive rates, while always following best practices. I have completed the Simon Fraser University course Indexing: An Essential Art and Science, and the University of California Berkeley course Indexing: Theory and Application. I have also completed several editing courses offered by Simon Fraser University.
I have diverse interests, so I have worked on a wide range of topics. My training as a linguist and as a sociolinguist has provided me with knowledge of linguistics language structure, the history of the English language, and English dialects, world Englishes, North American English, American English, American history, British English, Canadian English, Canadian history, global Englishes, English grammar, syntax, and language revitalization. The interdisciplinary nature of sociolinguistics includes gender studies and intersectionality, humanities, history, legal language and law, psychology, psycholinguistics, race and racial issues, ethnolects, sociology, political science, social sciences in general, as well as education and teaching. For my teaching, I have developed online courses and online course materials.
As a music student, I studied classical piano for many years. I have also studied keyboards, classical guitar, fingerstyle guitar, mandolin, bluegrass music, fiddle tunes, music history, musical instruments, music theory, ukulele, violin, and other string instruments. I have recently worked on music theory, musicology, and ethnomusicology projects..
I have lived with dogs most of my life and have participated in obedience training, and obedience trialing. I also have experience with cats, horses, and other animals.
Other interests include crafts, crocheting, cooking, food, recipes, hobbies, sports, hockey, knitting, local history, Prairies, rural lifestyle, travel, tourism, weather, west coast history and lifestyle, and religions, including Christianity.
I would be please to give you a quote for indexing your book. Please use the contact form or send email to: Judith@creativesolutionsediting.com
I am also a member of the American Society for Indexing, the Editorial Freelancers Association, Editors Canada and the Professional Editors Association of Vancouver Island (PEAVI).
Please see my website www.creativesolutionsediting.com for more details about my services.
Arts and Humanities

:

History, Language and linguistics, Music

Economy, politics and law

:

General

Industry and technology

:

Communications

International studies

:

Canadian studies, United States, International relations

Lifestyle and Leisure

:

Food and drink, Gardening, Crafts, Animals and pets, Sports, fitness, and recreation

Society

:

Anthropology, Indigenous peoples, Culture, Education, Gender studies, Sociology and social services, Urban studies

Materials - Books

:

Scholarly books, Trade monographs, Textbooks, Manuals and how-to books

Materials - Other

:

Academic papers and essays

Other Skills

:

Consulting, Teaching/training, Editing, Proofreading, Research and fact-checking, Writing