General and Academic Indexer, Proofreader, and Editor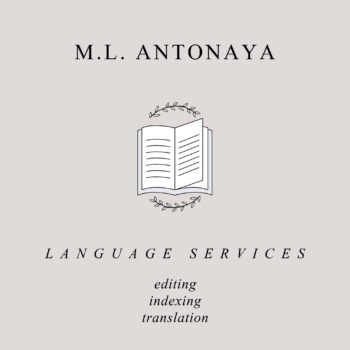 I'm a former Literature lecturer who switched to full-time freelance work over ten years ago. I specialize in translation, editing, and indexing in a variety of subjects.
Over the past years, my clients have included regional government departments, a publisher of fiber arts books, an online learning company, and an academic publishing house. My two most recent indexing contracts involve a back-of-book index for a biography of the painter Frances Anne Hopkins and a standalone index for 27 years' worth of newsletters from the Movable Book Society.
I'm also an academic proofreader and editor for journal articles and dissertations.
Arts and Humanities

:

Archaeology and ancient history, Art and architecture, History, Language and linguistics, Literature, Music, Philosophy, Religion and spirituality

Lifestyle and Leisure

:

Crafts

Society

:

Education, Gender studies, Child studies, Social activism

Materials - Books

:

Scholarly books, Biographies and memoirs

Materials - Other

:

Academic papers and essays, Periodicals and almanacs, Websites

Other Skills

:

Abstracting, Metadata, Editing, Proofreading