Ewe Editorial Services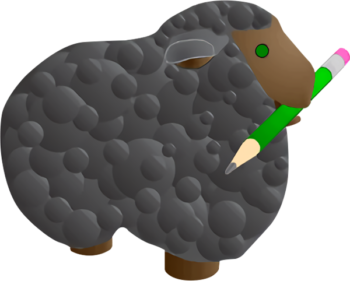 Eloquent, versatile, inquisitive, and with a love of learning and the ability to communicate effectively—as a Gemini, I was born to index. Since 2012, I have offered highly meticulous, reliable service as a back-of-the-book indexer. My specialty is scholarly books in the humanities and social sciences, and I work on trade books and textbooks, too. Art, biography, environmental studies, fashion and textiles, and health are topics of special interest to me.
As an educator, I taught an indexing seminar for Editors Toronto. My own education includes two MAs (English literature, creative writing) and a Publishing Certificate from Ryerson (now Toronto Metropolitan) University, where I won a Marsh Jeanneret Memorial Award for academic excellence.
My many years of experience as a copy editor, proofreader, and permissions researcher enable me to serve as an extra set of eyes for spotting typos and copyrighted material that might require permission to reuse.
I love variety and welcome all inquiries. For a detailed project list, please visit my website: https://eweeditorialservices.com/project-list/.
Arts and Humanities

:

Art and architecture, History, Literature

Economy, politics and law

:

Business, Government and politics, Law, Military and defense

Health and medicine

:

Alternative health, Psychology and mental health, Health Care

Industry and technology

:

Agriculture, Horticulture, Natural resources

International studies

:

Asia, Canadian studies, International relations

Lifestyle and Leisure

:

Fashion, Food and drink, Animals and pets, Sports, fitness, and recreation

Sciences

:

Ecology and environment

Society

:

Anthropology, Indigenous peoples, Culture, Education, Gender studies, Social activism, Sociology and social services, Urban studies

Materials - Books

:

Scholarly books, Trade monographs, Biographies and memoirs, Art and photography, Cookbooks, Textbooks

Other Skills

:

Teaching/training, Editing, Proofreading