Ewe Editorial Services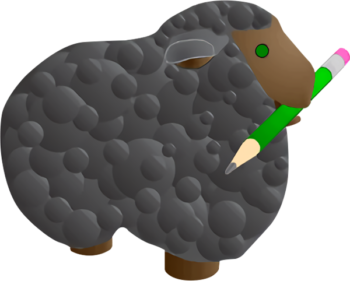 Versatile, inquisitive, and with a love of learning and the ability to communicate effectively—as a Gemini, I am a born indexer. I am experienced in crafting indexes for scholarly books in the humanities and social sciences. While I work mainly with academic authors and publishers, I enjoy a good trade book, too. I also offer proofreading/indexing combos, thanks to my many years as a copy editor and proofreader.
Art, environmental studies, fashion and textiles, food and nutrition, health, and yoga are topics of special interest to me, as are museum publications. Other subjects I have indexed include China, cotton, sheep farming, the Toronto Raptors, and trees.
I taught an indexing seminar for Editors Toronto. My own education includes a Publishing Certificate from Ryerson (now Toronto Metropolitan) University, where I won an award for academic excellence.
Fun fact: I have over a decade of experience as a permissions researcher, which enables me to serve as an extra set of eyes for spotting copyrighted material that might require clearance to reuse.
I love variety and welcome all inquiries. For a detailed project list, please visit my website: https://eweeditorialservices.com/project-list/.
"Marnie was tremendous to work with as an indexer and proofreader. Her index work is precise, rigorous and elegant. I felt like I better understood my own argument upon seeing it reflected in Marnie's wise indexing decisions. She is a delight to work with. Likewise, on the proofreading front she has an eagle eye and is utterly committed to excellence. It was very reassuring to know that Marnie was in my corner, ensuring that the final text would be error free. I can't recommend her indexing and proofreading work enough."
—James Rowe, Radical Mindfulness
"Working with Marnie was a true pleasure. Her indexing work was both intelligent and insightful. She clearly understood the material and the potential audience in a way that allowed her to construct an excellent index for my book. She also provided editorial feedback that improved the overall accuracy of my book. Marnie's time management was excellent; she met every deadline and offered me flexibility when I could not do so. I would definitely work with Marnie again, and I would highly recommend her to others!"
—Rachael Cayley, Thriving as a Graduate Writer
Arts and Humanities

:

Art and architecture, History, Language and linguistics, Literature, Religion and spirituality

Economy, politics and law

:

Business, Government and politics, Law, Military and defense

Health and medicine

:

Alternative health, Psychology and mental health, Health Care

Industry and technology

:

Agriculture, Horticulture, Energy, Natural resources

International studies

:

Asia, Canadian studies, Europe, Latin America and the Caribbean, International relations

Lifestyle and Leisure

:

Fashion, Food and drink, Animals and pets, Sports, fitness, and recreation, Personal development

Sciences

:

Ecology and environment

Society

:

Anthropology, Indigenous peoples, Culture, Education, Gender studies, Social activism, Sociology and social services, Urban studies

Materials - Books

:

Scholarly books, Trade monographs, Biographies and memoirs, Art and photography, Cookbooks, Textbooks

Other Skills

:

Teaching/training, Editing, Proofreading