Christine Dudgeon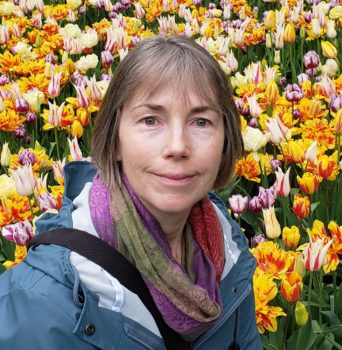 In my indexing work, I am meticulous and thorough. I enjoy a wide variety of subjects including history, gardening, and the environment.
My background is in the medical field as a Medical Laboratory Technologist. This has given me a broad knowledge base of topics such as human physiology, diseases, microbiology, and biochemistry. But I don't limit myself to these topics. I love the diversity of subjects that I am given the opportunity to work with and learn something new from every book I index.
Please see my website for more information.
Arts and Humanities

:

History

Economy, politics and law

:

General

Health and medicine

:

Medicine and pharmacology, Alternative health, Health Care

Industry and technology

:

Horticulture, Construction and real estate, Energy, Natural resources

International studies

:

Canadian studies

Lifestyle and Leisure

:

Food and drink, Gardening, Sports, fitness, and recreation

Sciences

:

Biological sciences, Chemistry, Earth sciences, Ecology and environment

Society

:

Education

Materials - Books

:

Trade monographs, Biographies and memoirs, Cookbooks, Guidebooks, Textbooks, Manuals and how-to books

Materials - Other

:

Policies and procedures

Other Skills

:

Proofreading