Butler's Book Indexing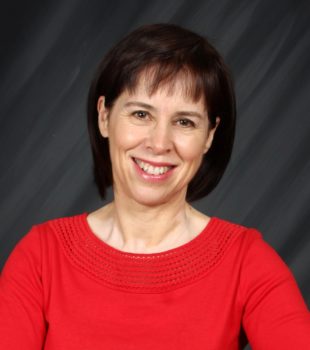 My aim is to deliver an accurate, elegant, and detailed index to match the quality of your writing. I have more than five years of indexing experience; clients have said "the index is amazing; we love it"; "the index was excellent and I appreciate the fast turnaround"; "thank you so much for your hard, careful and quick work". As someone with past professional work as a university instructor and writer, I have a keen eye for key ideas, concepts and structure – skills I bring to indexing. I specialize in academic texts, and am knowledgeable in the fields of African studies, critical race theory, international development, mining and resource extraction, food policy, law, history, gender studies, Canadian studies, Indigenous studies, etc.
Books I have indexed include:
Funke Aladejebi, Schooling the System: A History of Black Women Teachers. McGill-Queen's University Press: Montreal and Kingston, 2021.
Simon Rolston, Prison Life Writing: Conversion and the Literary Roots of the U.S. Prison System. Wilfrid Laurier University Press: Waterloo, 2021.
Nathan Andrews and J. Andrew Grant, eds., Corporate Social Responsibility and Canada's Role in Africa's Extractive Sectors. University of Toronto Press: Toronto, 2020.
Lorraine Code, Manufactured Uncertainty: Implications for Climate Change Skepticism. New York University Press: New York, 2020.
Esyllt W. Jones, Radical Medicine. ARB Press: Winnipeg, 2019.
Gregory Betts and Christian Bok, eds., Avant Canada: Poets, Prophets, Revolutionaries. Wilfrid Laurier University Press: Waterloo, 2019.
Hoofd, Ingrid, Higher Education and Technological Acceleration: The Disintegration of University Teaching and Research. Palgrave MacMillan US, 2017.
Pomerantz, Shauna and Rebecca Raby, Smart Girls: Success, School, and the Myth of Post-Feminism. University of California Press, 2017.
Kenyon, Kristi, Resilience and Contagion: Invoking Human Rights in African HIV Advocacy. McGill-Queen's University Press, 2017.
Gore, Christopher D., Electricity in Africa: The Politics of Transformation in Uganda. James Currey: New York, 2017.
For more information, visit: http://butlersbookindexing.ca/
Contact me at: pbutler816@gmail.com
Arts and Humanities

:

History, Philosophy, Religion and spirituality

Economy, politics and law

:

Economics, Finance and taxation, Government and politics, Law

Industry and technology

:

Agriculture, Energy, Natural resources

International studies

:

Africa, Canadian studies, Developing countries, Latin America and the Caribbean, International relations

Society

:

Anthropology, Indigenous peoples, Culture, Education, Gender studies, Social activism, Sociology and social services, Urban studies

Materials - Books

:

Scholarly books, Textbooks

Materials - Other

:

Academic papers and essays, Government materials, Business/government correspondence

Other Skills

:

Proofreading, Research and fact-checking