Alexandra Peace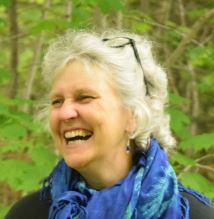 You've finished writing your book. Yay! Now you would like your readers to be able to find the carefully written information in it. That's why you've come to find an indexer.
I have been a professional indexer since 2013. I have a Certificate in Publishing from Ryerson University. I continue to upgrade my education by taking online courses from various national indexing associations and by attending conferences every year. (Before that, I received a BSc in psychology.)
I have created indexes for a variety of books from several of the volumes of the Truth and Reconciliation Commission Report to Wash, Wear, and Care (about long-term residential care).
I use Cindex for creating back-of-the book indexes. I use Index Manager for creating embedded indexes from InDesign. I use Word and PerfectIt for editing, and I have Adobe Acrobat for proofreading.
Please see my website for more information, or contact me by email with any questions you may have.
"Alex was a pleasure to work with. I appreciated her professionalism throughout the process, including the prompt replies to my questions, the reasonable quote and straightforward invoicing, the genuine engagement with the manuscript, and the high quality of the work. Thank you, Alex—I look forward to bringing my next manuscript to you!" — Maneesha Deckha, Animals as Legal Beings
"Alexandra was absolutely wonderful to work with – exceptionally professional, timely, rigorous, and thorough." — Dr. Elaine Craig, Putting Trials on Trial
"Thank you so much – Alexandra, your close reading provided an excellent and accurate index for my book in a quick period of time." — Robyn Maynard, Policing Black Lives
"Thank you so much for this work, I am extremely happy with this index…. Thank you for taking the time to engage so fully with my book!" — Patricia Cochran, Common Sense and Legal Judgment
"Alexandra did a great job on the index." — Kathleen Fraser, Associate Managing Editor, McGill–Queens University Press
"Alex, you were a pleasure to work with and turned in an extremely detailed, thorough index. Thank you for being so communicative and for doing such a great job! — Jessie Hale, Inhabit Education
Economy, politics and law

:

General

Health and medicine

:

Alternative health, Psychology and mental health, Health Care

Industry and technology

:

Agriculture

Lifestyle and Leisure

:

Food and drink

Sciences

:

Biological sciences, Ecology and environment

Society

:

Indigenous peoples, Education, Gender studies, Social activism

Materials - Books

:

Scholarly books, Cookbooks, Manuals and how-to books

Materials - Other

:

Academic papers and essays, Reports

Other Skills

:

Embedded indexing, Teaching/training, Editing, Proofreading