Accurate, insightful indexing.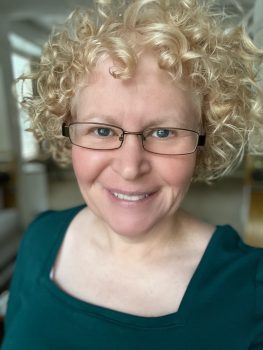 Hi, I'm Erika. I craft thorough, reader-friendly indexes that help sell books.

With more than 1,000 published print and digital indexes, I can create an index that helps set your book apart from the competition. My portfolio includes topics from science to humanities, with particular emphasis in technology.
Whether your workflow is traditional or XML-based, I have the flexibility to work with you to meet your production needs. As a board member of the American Society for Indexing, I stay current with changes in the industry. I love what I do and strive to make each project its best.
Imprints I've worked with include Addison-Wesley, Amsterdam University Press, Cisco Press, Cornell University Press, Fordham University Press, FT Press, Harvard Business Review Press, Harvard University Press, The Johns Hopkins University Press, IBM Press, Lincoln Institute of Land Policy, McGraw-Hill, Mercatus Center at George Mason University, Microsoft Press, The MIT Press, Oracle Press, Peachpit Press, Prentice Hall, Princeton University Press, Que Publishing, RosettaBooks, Routledge, Sams Publishing, Texas A&M University Press, University of Chicago Press, University of Pennsylvania Press, University Press of Colorado, United States Institute of Peace Press, VMware Press, and Wharton School Publishing. (Selected projects are featured above; for a full list of recently indexed titles, follow this link.)
My background includes a B.A. in Linguistics, graduate work in TESOL, and 20 years as an in-house indexer for Pearson's technology and business imprints. Through a series of corporate acquisitions, I gained experience working for three major publishers—Macmillan, Simon & Schuster, and Pearson—without ever leaving my desk.
In my free time, I volunteer as an editor with Kiva.org, a not-for-profit working to expand financial access to underserved communities both here in the US and around the globe. I also enjoy training my dogs for sheep herding and scent work.
For more on my qualifications and experience, drop by my website at insightfulindexing.com. I can also be reached at erikamillen@comcast.net.
Arts and Humanities

:

Language and linguistics, Philosophy, Media studies

Economy, politics and law

:

General, Business, Economics, Finance and taxation, Government and politics

Health and medicine

:

Psychology and mental health, Health Care

Industry and technology

:

Communications, Engineering and electronics, Information services and technology, Transportation

International studies

:

Asia

Lifestyle and Leisure

:

Animals and pets, Travel and tourism, Personal development

Sciences

:

Biological sciences, Ecology and environment, Information science

Society

:

Anthropology, Culture, Education, Sociology and social services, Urban studies

Materials - Books

:

Scholarly books, Trade monographs, Guidebooks, Textbooks, Manuals and how-to books, Software and technical manuals