The Indexing Society of Canada / Société canadienne d'indexation (ISC/SCI) is Canada's national association of indexers.
We invite you to find an indexer for your project, read our publications, discover our conferences, events, and resources for indexers, find out about membership, and learn about the Society.
Find an indexer who works in the subject area of your project.
Find information about indexes, indexing practices, and training in indexing.
Join the Society and enjoy the benefits of membership.
Featured Post
An experienced indexer gives advice to authors who are thinking about indexing their own book.
Indexing Society of Canada
The Indexing Society of Canada / Société canadienne d'indexation (ISC/SCI) is pleased to announce that Tanvi Mohile is the 2022 ISC/SCI Diversity in Canadian Publishing Bursary Award recipient.
Tanvi Mohile is a PhD Candidate in the Department of English and Film Studies (EFS) at the University of Alberta (U of A) in Edmonton. She was born and raised in Mumbai, India, and she moved to Edmonton in 2018. She has a Bachelors in Microbiology and a Masters in English Literature.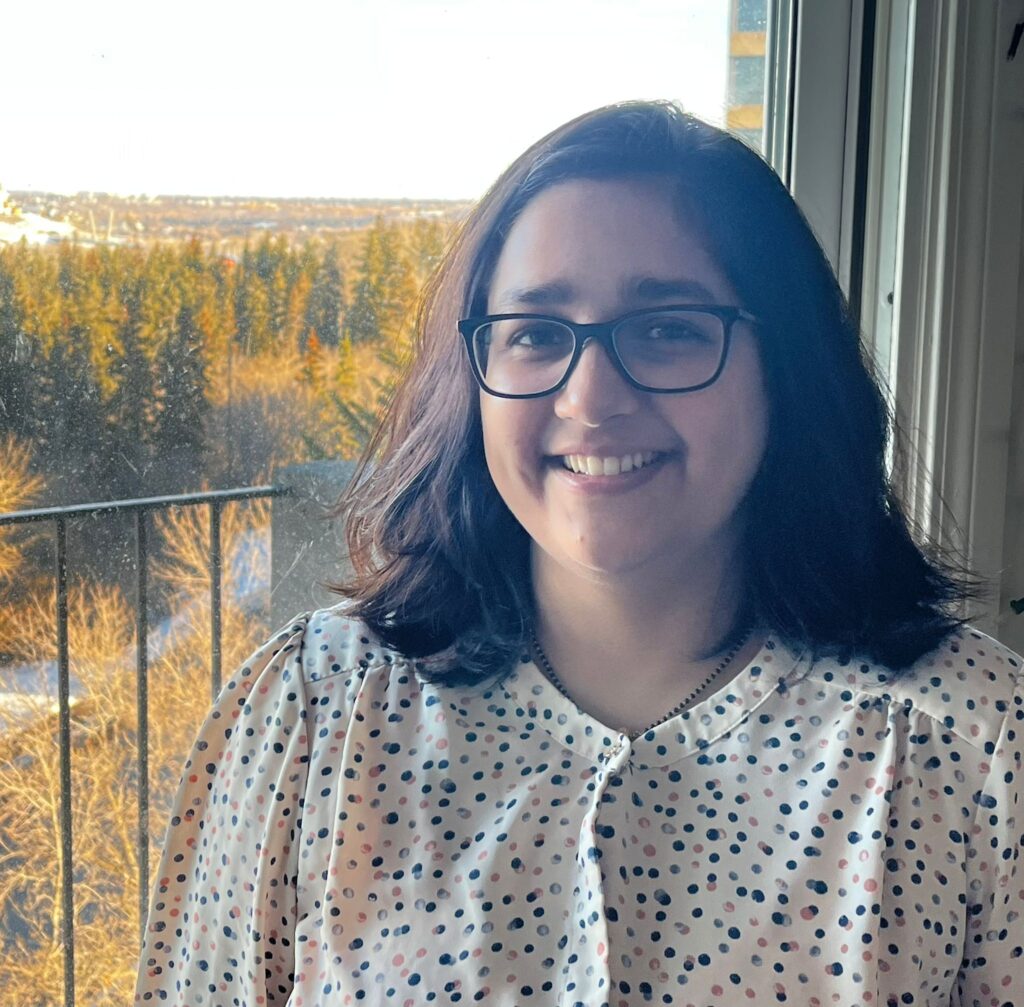 Tanvi's love for words and books began at an early age, and she hopes to work in publishing after the completion of her degree. She has previously worked as an academic editor and a lecturer in Mumbai. At the U of A, Tanvi was the first intern to work at the University of Alberta Press under EFS' PhD Concentration in Editing and Publishing. Over the four terms of her internship, she learned the nuances of scholarly publishing, which further intensified her interest in the field. Since completing her internship, Tanvi has worked on several projects as part of research assistantships, the most recent of which involved editing a book manuscript and creating an index for it. This was Tanvi's first experience with indexing and led to her interest in developing the skill further.
Currently, Tanvi is engaged in research centering around authorship practices on online writing platforms as part of her PhD. Her research interacts with several fields, including book history, publishing studies, authorship studies, and fandom studies.
She is also the co-founder of Drafted Editorial Services, which offers editing and proofreading services in various disciplines, including the humanities and social sciences, economics, and management. When not working on her research or freelance business, Tanvi loves spending time with her husband and young son, playing with her cat, reading, watching films, and visiting cafes.
With this bursary, ISC/SCI aims to help achieve equality of opportunity for aspiring indexers belonging to underrepresented and/or marginalized groups. The bursary covers fees for an approved indexing program, two years of ISC/SCI membership with listing, and entry into the Mary Newberry Mentorship program.
In addition, a six 6-month trial membership was awarded to Jules Sherred from Duncan, BC.