Stephen Ullstrom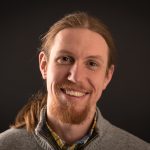 I write accurate, detailed, and thoughtfully structured indexes that enable readers to search and explore the author's message. I index a wide variety of trade and scholarly books in the humanities and social sciences, with a special interest in Asian studies, religious studies, Indigenous studies, history, and health and medicine for a lay audience. I also index policies and contracts.
In 2014, I won the inaugural Purple Pen Award for best new indexer, for my index for the book Strange Visitors: Documents in the History of Indigenous and Settler Relations in Canada from 1876, edited by Keith D. Smith (University of Toronto Press, 2014). I have so far indexed over 150 books, and I look forward to indexing many more.
Please visit my website, www.stephenullstrom.com, for more details, including my blog and specific projects I have worked on. You can also contact me directly through the contact form on the right-hand side of this page. I look forward to hearing from you.
Arts and Humanities

:

Archaeology and ancient history, History, Religion and spirituality

Economy, politics and law

:

Business, Government and politics, Military and defense

Health and medicine

:

Medicine and pharmacology, Alternative health, Psychology and mental health, Health Care

International studies

:

Africa, Asia, Canadian studies, Europe, Developing countries, Australia and Oceania, Latin America and the Caribbean, United States, International relations

Lifestyle and Leisure

:

Fashion, Food and drink, Gardening, Crafts, Animals and pets, Sports, fitness, and recreation, Travel and tourism, Personal development

Sciences

:

Biological sciences, Earth sciences, Ecology and environment

Society

:

Indigenous peoples, Culture, Education

Materials - Books

:

Scholarly books, Trade monographs, Biographies and memoirs, Children and young adult, Guidebooks, Textbooks, Manuals and how-to books, Encyclopedias, dictionaries, and glossaries

Materials - Other

:

Government materials, Contracts and collective agreements, Reports, Policies and procedures

Other Skills

:

Proofreading, Writing