Today the Indexing Society of Canada / Société canadienne d'indexation (ISC/SCI) announced that Nicole Riguidel is the winner of the 2021 ISC/SCI Diversity in Canadian Publishing Bursary Award.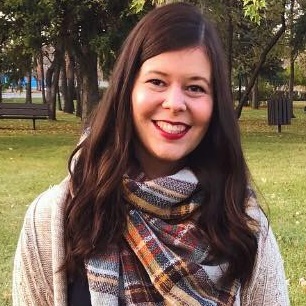 Nicole Riguidel is a Métis woman from Paradise Hill, Saskatchewan. Growing up on a farm in rural Saskatchewan fed her love for animals and the outdoors, leading her to complete a Bachelor of Science in Animal Bioscience and to work as a veterinary technician. Hoping to expand into a career involving books, Nicole recently graduated with a diploma in Library and Information Technology and currently works as a library technician in Saskatoon, Saskatchewan.
As an aspiring indexer, Nicole looks forward to the opportunity to combine her background in the sciences with her library and information technology skills. Outside of work, she can be found crafting, reading, spending time outside exploring new hiking trails, or at the dog park with her Greyhound–Border Collie cross, Daisy.
Congratulations, Nicole!