The Institute of Certified Indexers has announced that Jess Klaassen-Wright has won the 2020 Purple Pen Competition. Jess's index appears in the book Deep Knowledge: Ways of Knowing in Sufism and Ifa, Two West African Intellectual Traditions by Oludamini Ogunnaike (to be published in October 2020 by Pennsylvania State University Press).
Jess created an index for this 450-page book which deals with interdisciplinary practice combining the fields of religion and philosophy, a most challenging text for a newer indexer. The judges noted Jess's work for its attention to detail in a book with many non-English terms and diacritics, and for the web of connections she built through many helpful cross-references, especially linking the foreign phrases to their English synonyms.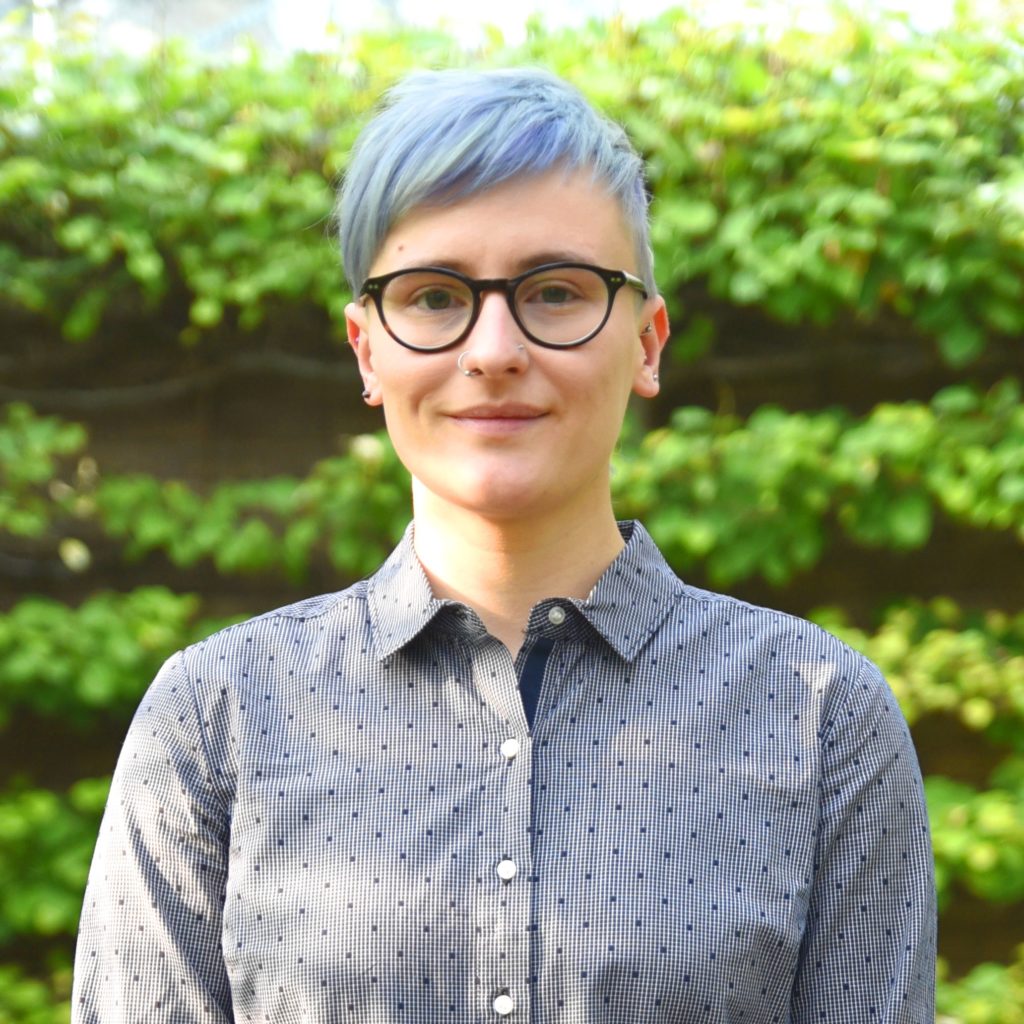 In response to the news of Jess's award, the author, Oludamini Ogunnaike, wrote: "Jess was amazing. While doing the indexing, she caught several typos and mistakes in the text that the copyeditor and I had missed, and did a remarkable job tracing the arguments and concepts across the book, which is quite long and complicated—involving terms in Arabic, Yoruba, French, and English, and multiple conceptual traditions. Her index has made the book much easier to navigate and provided a sympathetic and insightful guide for readers. I was particularly impressed by the way she tracked distinct, but related concepts across the different traditions discussed, and represented both these distinctions and relations in the index. Ms. Klaasen-Wright was also incredibly professional and worked remarkably swiftly and carefully, I cannot recommend her work highly enough."
With her undergraduate degree from the University of Saskatchewan (major in English and minors in Spanish and psychology), Jess completed her indexing training at Simon Fraser University and then participated in the Mary Newberry Mentorship Program of the Indexing Society of Canada / Société canadienne d'indexation (ISC/SCI). In particular, Jess has appreciated the guidance of such well-known indexers as Noeline Bridge and Audrey McClelland.
Jess completed her first index in 2019 for a scholarly monograph on the history of magic in Elizabethan England. Since then, she has indexed books in local and oral history, biography, Black feminism and feminist theory, English literature, biblical studies, international relations, and agrarian politics and economics. In addition to indexing, she works as a freelance copy editor and proofreader. An active member of the ISC/SCI, she serves on the Society's Inclusion, Diversity, and Equity Committee (TIDE).
This is the seventh year that the international contest has been held by ICI, and the fifth time that a Canadian indexer has won the prize. For a list of previous winners, please see certifiedindexers.com.