ISC/SCI is pleased to announce that Conference 2023 will be held at the Murray Premises Hotel in St. John's, Newfoundland.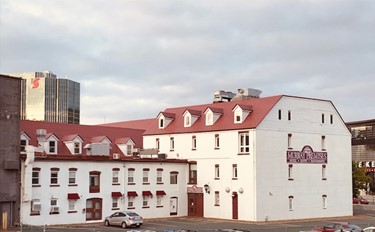 The hotel is located in the Murray Premises National Historic Site on the St. John's waterfront. The site, which comprises three buildings, is typical of the type of commercial buildings that used to line the waterfront in the seafaring and fishery days. These buildings were constructed in 1846 to accommodate offices and warehouses.
The hotel has rooms radiating character through exposed 19th century wooden beams, contemporary furnishings and luxurious touches. Atmosphere is paired with a prime location: minutes' walk from restaurants, quaint shops, Mile One Centre and St. John's Convention Centre.
Special rates are available to conference attendees 5 days before and 5 days after the conference event. Visit the conference page for details.
Read more about the historic features of the Murray Premises and other nearby historic sites.