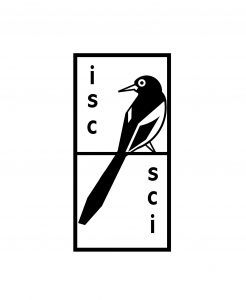 At the ISC/SCI annual general meeting and conference in June 2009, Katherine Barber, founding editor-in-chief of the Canadian Oxford Dictionary department of Oxford University Press, gave a fascinating talk on the history of the word "magpie" and what it has to do with indexing.
The magpie-indexing connection
The English language is flavoured by the many cultures that have held sway in that country over the course of time: Celts, Saxons, Romans, Vikings, French, and that motley crew of people known as "English".
The French tended to squish Latin words that came into the language by removing consonants. So the Latin "pica" (magpie) became "pia" in French and then "pie" in English. We added "mag" so that now we have "magpie" to refer to the bird that collects bits and pieces of this and that to take to its nest, much as indexers take pieces of the book and put them in their index nest. So indexers are like human magpies.
The pie we eat is related, because pies began as a collection of many foods baked together in a crust. Reference books of feast days, themselves not unlike indexes, were also called "pies", possibly because the black ink on white pages was reminiscent of the bird's colouring.
One last surprising connection between indexes and magpies. A type of geographical index is a gazetteer. The word is derived from "gazette", a 17th-century tabloid-style newspaper sold in Venice for a gazeta (penny), a word derived from gazza. You guessed it: gazza is Italian for magpie.
How to buy the pins
You will be able to buy them at local meetings and the national AGM and conference, and you can also order them by mail. For the last, shipping costs will comprise the price of a small bubble-wrap envelope and whatever Canada Post charges to mail to your area of the world; for specifics, and to order, contact the presidents.