Please see my business website http://www.creativesolutionsediting.com for details about my services. I have taught linguistics and English grammar for nearly three decades. I have diverse interests which enable me to work on a wide variety of topics including language, linguistics, grammar, the history of English, English dialects (Canadian English, American English, British English and other varieties of Global English), language revitalization, ESL, EAL, ELL, music (music theory, piano, guitar, mandolin, ukulele,...
Check my website http:www.adroitediting.ca for more detailed information. I served as a professional librarian in many capacities (children's, general, senior management) for almost three decades. I have completed UC Berkeley's Indexing: Theory and Application and their Embedded Indexing and Indexing of Ebooks, a Certificate in Copyediting through UC San Diego, and a substantive editing course through UC Berkeley.
Clive Pyne Book Indexing 2004 – Present Ottawa, Ontario,  Canada CLIVE PYNE BOOK INDEXING SERVICES is a freelance book indexing service for back-of-the-book indexes, that provides personalized attention to each book indexing project, with a depth and understanding which readers greatly value. As a book indexer who has written over 550 indexes during the past 13 years. Clive Pyne understands schedules, deadlines, and budgets. Clive writes high quality indexes that...
I have a two Masters degrees from the University of British Columbia (UBC). One is in Library and Information Studies and the other is a Masters in Archival Studies. At UBC, I took two indexing courses. I have also completed the Simon Fraser University Indexing course (Instructor: Heather Ebbs) and the U California Berkeley course (Instructor: Fred Leise). Because of my work schedule (full-time at Surrey Public Library), I have...
I have been indexing English and French books for 11 years, ever since I completed the USDA Indexing course in 2006. Previously I graduated from McGill University (MLIS) and ETS (B.Eng. in French). I have also worked in English and French libraries and for the Quebec government.
As an indexer, I can help your readers find what they're looking for by writing an index that reflects the spirit and substance of your book. As an editor, I offer a range of editorial services to print and online publishers; small businesses and non-profit organizations; and individual clients. My twenty years' editing experience and more recent indexing work are underpinned by substantial and ongoing professional training. I specialize in art...
"I read the index from beginning to end, and it is truly excellent" (Dr. Sarah Jane Meharg, Pearson Peacekeeping Centre). "The index is outstanding!" (Dr. Alison R. Marshall, Professor, Department of Religion, Brandon University).
An indexer, editor and writer for over 35 years, I have written hundreds of indexes in a broad range of subjects and styles.  I am a past president of both the Indexing Society of Canada and the Editors' Association of Canada and have served in a great many other roles for both organizations. I'm the winner both of ISC/SCI's 2011 Tamarack Award  and the Editors' Association's 1986 Fairley Award for Editorial Excellence. I've...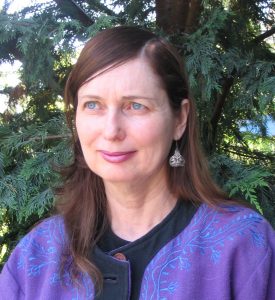 Indexer since 2000.  Work has been mostly freelance, but with short-term contract indexing jobs for Microsoft. Clients include university presses, textbook publishers, and trade publishers. Previous work as a reference librarian in university, company, and medical settings. Experience with a wide breadth of  subjects. Challenging scholarly books welcome! E-MAIL: judi@writeguru.com; ALTERNATE E-MAIL: WriteGuruSeattle@gmail.com