Conference Cancellation
Given the World Health Organization's announcement of a pandemic, we have determined to move forward with an abundance of caution. ISC/SCI is cancelling this year's conference.
We have no plans to hold any online presentations, but intend to hold the conference next year in St. John's, Newfoundland. Planning for next year's conference—which we hope to be similar to what we had planned for this year—will start again in September, 2020.
If you registered for the conference, your fees will be refunded to you over the next week. If you do not receive your refund by March 25, please contact treasurer@indexers.ca.
We are sad and disappointed to announce this, but hope that everyone stays safe and well and comes to see us next year in Newfoundland!
---
June 12-13, 2020
Murray Premises Hotel
5 Becks Cove
St. John's, Newfoundland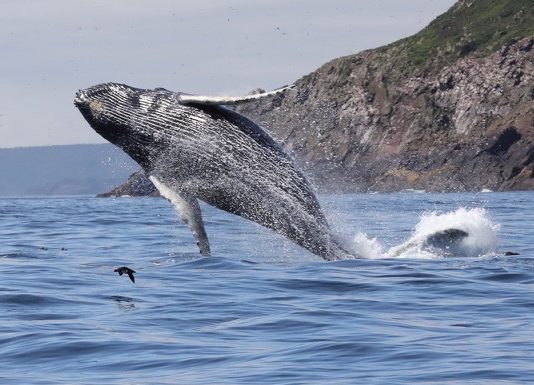 Join us in the friendliest and most down-to-earth place in Canada for our 2020 conference. For two days and during optional events before and after the conference, you will
Discover tips and techniques for your indexing practice
Explore new insights and ideas for your business
Meet and mingle with your colleagues, old and new
The conference venue is the Murray Premises Hotel, a National Historic Site on the St. John's waterfront. There are many attractions within walking distance, including excellent restaurants, cafes, shops, galleries, and history. We've negotiated special room rates for conference attendees.
Events and Program
Thursday Activities (optional)
Fireside Chat for new indexers – face-to-face help with your burning questions with Stephen Ullstrom and Margaret De Boer. From 2 – 3 p.m. This is a free event.
Iceberg Quest Boat Tour – award winning two-hour tour will allow you to witness humpback whales, icebergs, puffins, and views of the island landscape from the sea. From 4 to 6 p.m.
Pre-conference dinner – get together with old friends and meet new ones.
Friday Program
Mary Norris, long-time copy editor at the New Yorker and author, keynote
Christine Jacobs on taking your indexes to the next level
Glenda Browne on thesaurus and ontology management
"Road to the Ewart-Daveluy Award" with panel of past award-winners
Pierke Bosschieter on self-employment (alternative for Hansard indexers is a visit to Legislature of Newfoundland and Labrador)
Annual General Meeting and Volunteer Recognition
Banquet and Awards (extra)
Saturday Program
Max McMaster on indexes for government
Jenny Higgins, Wikipedian-in-Residence at Memorial University
Colleen Field, Centre for Newfoundland Studies and Memorial University, on periodical databases
Kate Mertes on embedding indexes
Indexing software representatives
Pilar Wyman and Judi Gibbs on the National Information Standards Organization (NISO)
Glenda Browne on the Australian Inclusive Publishing Initiative (AIPI)
Saturday Post-Conference Event (optional)
We'll wrap up the conference with a celebration. Details coming soon.
Sunday Workshops (optional)
Live Indexing with Kate Mertes, from 1 – 4 p.m.
Index Manager with Katharina Munk from 9 to 12 p.m.
Conference Registration
Plan your trip
St. John's is North America's oldest city, and a place that is on many Canadian travellers' wish lists. Be sure to plan extra days for whale watching and icebergs, visiting picturesque fishing villages, and experiencing traditions of music, story-telling humour, art, craftsmanship, and Newfoundland cuisine.
Here's a list of what to see and do in St. Johns and beyond so that you can hit the ground running when you get there.
The next best way to immerse yourself in Newfoundland and Labrador's history and culture is literature. Here's a list of recommendations by Newfoundland native and fellow indexer Trine Schioldan.
And finally, you'll want to check out the government's tourism website. It's comprehensive and beautiful.
Accommodations
Note: Breakfast will not be provided at the conference. If you are staying at the Murray Premises Hotel, breakfast is included in your room rate. If you are staying at other accommodations, there are plenty of opportunities to find breakfast on the way to the conference. However there will be tea, coffee, snacks and lunch provided during the conference.
Murray Premises Hotel (also Conference Venue)
5 Becks Cove, St. John's, NL A1C 6H1
Murray Premises Hotel is located in a National Historic Site on the St. John's waterfront, with rooms radiating character through exposed 19th century wooden beams, contemporary furnishings and luxurious touches. Atmosphere is paired with a prime location: minutes' walk from restaurants, quaint shops, and other sites.
University Accommodations
Memorial University of Newfoundland
The distance from the Memorial University of Newfoundland (MUN) residences to the conference hotel is a 9 minute taxi ride or a 40-45 minute walk.
Macpherson College guest rooms at 230 Elizabeth Avenue: Rates begin at $109 per night (single/double occupancy).
Paton College rooms (Hatcher House on Livyers Loop): Rates begin at $69 per night (single/double occupancy).
Bed and Breakfast
Here is a list of nine B&Bs within a 20 minute walk to the conference.
We publish weekly emails about conference activities and tips to help you plan your travel. Sign up to receive these in your inbox.
Conference Blog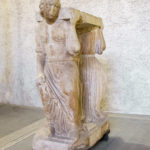 Access to government information is one of the key elements of a thriving democracy. And…