TEA Indexing - Make your work stand out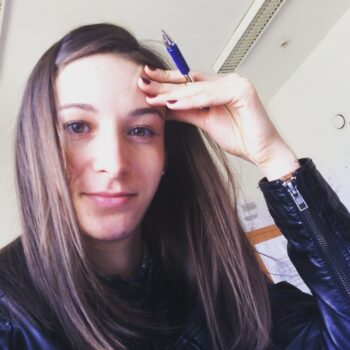 As an author, you always look for opportunities to make your work stand out and to have your ideas, stories and knowledge reach as many people as possible. As a publisher, you want to build your brand, form long-term relationships with customers and position yourself on the marker as a reliable and trustworthy enterprise. There is no better way to reach these goals than hiring a professional indexer who will increase the quality of your work and help bring more value to your readers.
I like things to be structured and logical, so the back-of-the-book indexes I create are always clear, organized, and comprehensive. Working with publishers and self-publishing authors, I focus on following the publisher's guidelines and meeting the index users' needs.
I am able to work with a wide variety of scholarly, reference, and trade non-fiction books. My areas of expertise include Canadian, American and world history, biographies and memoirs. I am a big fan of railways and like exploring new places travelling by train.
I have a Master's degree in Linguistics with excellent knowledge of English and Russian. I also hold the Editorial Skills Certificate from George Brown College and completed my indexing training through the Ryerson University. I am a current member of the Indexing Society of Canada and the Editors' Association of Canada.
Please don't hesitate to contact me at tea.indexing@gmail.com. I will be happy to work with you and help you create an easy-to-use index for your readers.
Arts and Humanities

:

History, Language and linguistics, Literature, Music

International studies

:

Canadian studies, Europe, Developing countries, United States, International relations

Lifestyle and Leisure

:

Travel and tourism, Personal development

Society

:

Culture, Education

Materials - Books

:

Scholarly books, Trade monographs, Biographies and memoirs, Art and photography

Materials - Other

:

Websites, Pictures and illustrations

Other Skills

:

Editing, Proofreading, Translation