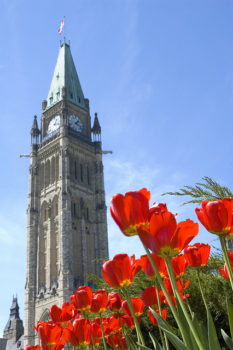 May 24 – 25, 2019
University of Ottawa
The publishing and information world continues to bring new challenges and new opportunities. At this conference, we'll fine-tune our indexing practices, grow our business skills, offer our support and encouragement to newcomers, and pick the brains of those who have experience.
Ottawa is more than the political centre of Canada. It's also home to some of the nation's most important cultural venues. (Our conference site, which is on the University of Ottawa campus in the city's centre, is just across the street from the new Ottawa Art Gallery.) The city is very walkable, with pathways on either side of the Rideau Canal.
The University of Ottawa is a medium-size campus and east to walk. Conference sessions will be on the top floor of the Desmarais Building (55 Laurier Avenue East). A map will be included in the conference packet.
Conference and Workshop Agenda
Friday
Anne Fifer, "Editing Without Pain"
Alexandre Grandmaître and Martine Rocheleau, "Accessing Parliamentary Information: from Traditional Indexes to a Database Integrated Information Management System"
Fred Leise, "Brilliantly Structured Indexes Redux: New Realities in Index Structure"
Lunch
Kate Mertes, "Beyond the Subject Index: The Index Locorum"
Gale Rhoades and Marian Sullivan, "Above and Beyond: The Experts Help You Get the Most from Your Indexing Software"
Annual General Meeting
Banquet and Awards
Saturday
Camille Callison (Canadian Federation of Library Associations) and Katherine Kasirer in "A Behind-the-Screen Look at the Indigenous Knowledge Materials Classification Schema (IMCS) Implementation during the Creation of NFB's Indigenous Cinema"
Enid Zafran, "Indexing Scholarly Books: Go Deep"
Ruth Paulauskas (BreathWoRx), "BreathWoRx for Desk Workers"
Lunch
Kendra Millis, "Indexing Lives"
Pierre Joyal on incorporating your business
Heather Ebbs, Christine Jacobs, Anne Louise Mahoney, and Elizabeth Schwaiger, "Ethical Choices: Thinking Beyond the Page"
Sunday (optional) – Sold Out
"Names, the Challenge of Indexing", a full-day workshop with Enid Zafran, has been sold out, but you can be added to the waiting list when you register.
Pricing
Conference rates include continental breakfast (with protein), lunch, and snacks.
Early bird rates apply until April 15.
Prices are in Canadian Dollars
Members
Non-members
Students
Early Bird
After April 15
Early Bird
After April 15
Full conference
$291
$343
$344
$396
$158
Friday or Saturday only
$159
$184
$211
$238
$80
Sunday Workshop "Names" presented by Enid Zafran (includes  lunch) – $105 (sold out, wait list available)

Banquet – $63
Plan Your Travel

To help you plan your travel, here's the schedule of activities:
Thursday, May 23: a late afternoon or evening pre-conference event
Friday, May 24: Breakfast around 8, sessions from 9 until 5, followed by our banquet dinner
Saturday, May 25: Breakfast around 8, sessions from 9 until 5, followed by a post-conference event
Sunday, May 26: "Names" workshop from 9 until 4
Accommodations
We have negotiated special rates for conference attendees at two venues:
University of Ottawa Housing
90U Residence
90 University, less than a five-minute walk to the conference venue
Two bedroom suites with double beds and kitchenette for $125 per suite per night
Rates apply until April 11, 2019
HOW TO RESERVE U OF OTTAWA RESIDENCE
Lord Elgin Hotel
Lord Elgin Hotel
100 Elgin Street, less than 10 minute walk to the conference venue
Classic King, Classic Queen, Classic 2 Queen Beds: $239 for Single or Double
Rates apply until April 22
HOW TO RESERVE LORD ELGIN HOTEL
There are many other accommodation options in downtown Ottawa, including boutique hotels such as the Byward Blue Inn and ARC the Hotel, B&Bs such as Auberge McGee's Inn and Auberge des Arts, and chain hotels such as Novotel, Days Inn, Fairmont and others. Airbnbs in Sandy Hill and the Byward Market area are closest, but Downtown and Centretown are also quite close. Even the Glebe neighborhood is only a 30- to 40-minute walk along the Rideau canal, and it will be a beautiful walk at the end of May.
Book early to avoid disappointment!
Conference Announcements